aiDARS™ 1r



Active Reverse Assistance System
aiDARS™ 1r is an intelligent sensor fusion system that assists drivers with detecting obstacles and monitoring their surroundings while backing up a vehicle.
The system seamlessly combines data from up to three radar sensors and up to three HD cameras to deliver an intuitive backup experience.
aiDARS™ 1r also features wired or wireless driver display options depending on the application.
Applications include:
Parking assistance

Docking assistance

Pedestrian detection

Proximity alerts

Zone monitoring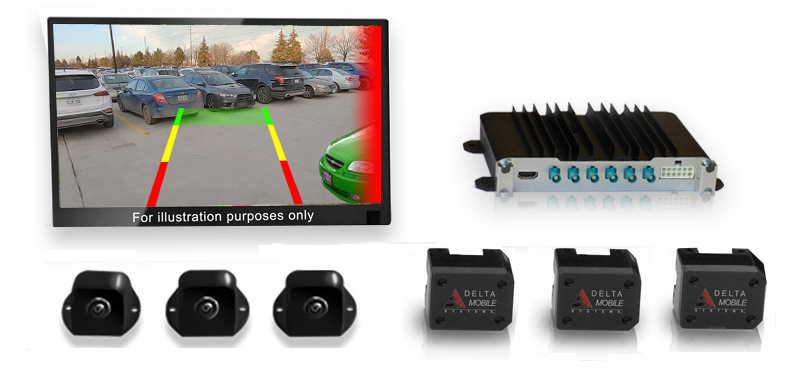 aiDARS™ 1r
Ultra-Near to Short Range Detection
aiDARS™ 1r uses smart radar sensors to detect multiple objects from inches up to 50 feet.
HD Vision
aiDARS™ 1r uses HD cameras to display a crystal-clear video of what's behind a vehicle.
Wireless HD Video
aiDARS™ 1r features a wireless connection range of up to 60 feet.
Small Form Factor
With radar sensors < 2 sq. inches, aiDARS™ 1r is one of the smallest sensor fusion systems on the market.
Scalable System
Each aiDARS™ 1r system can be equipped with up to 3 smart radar sensors + 3 HD cameras.
Flexible Applications
aiDARS™ 1r can be configured for multiple motorized vehicles including specialty vehicles, trucks and more.